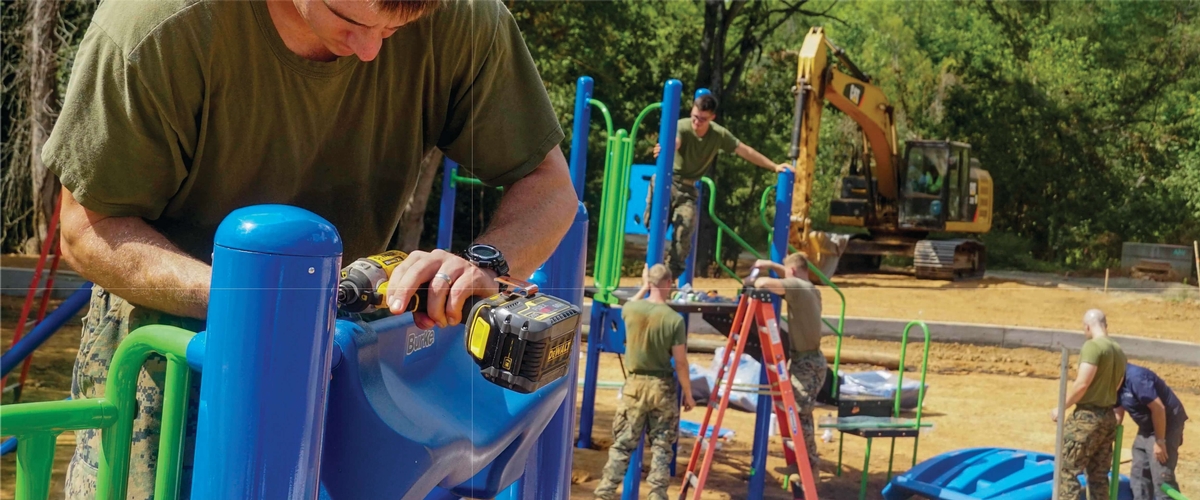 ---
Shake off 2022 by getting outside and being active in 2023. All family members can have fun being active in the community.
Six ideas to enjoy recreational activities this year:
Accessible Playgrounds - Playgrounds are easy and free entertainment for children of all ages. Accessible playgrounds have been built throughout the Marine Corps and promote shared recreation and inclusion of kids with special needs.
Semper Fit Certified Inclusion Fitness Trainers - Certified Inclusion Fitness Trainers are available at fitness centers across the Marine Corps. The purpose of this training is to increase the fitness trainer's awareness of various disabilities and how physical activity can be part of a comprehensive support plan.
Adaptive Equipment Check-Out - Some installations offer adaptive equipment such as canoes, kayaks, and wheelchairs, as well as adaptive swim lessons.
Sensory-Friendly Movies - Looking for something a little more laid back? Contact your local EFMP office for a schedule of sensory-friendly movie showings at your installation.
Special Olympics Young Athletes - When children are ready to take their fitness to the next level, Marine Corps installations across the globe offer Special Olympics Young Athletes Programs that introduce sports and play for children ages 2-7.
Inclusion Action Teams - Child Development Centers and School Age Care Programs offer an Inclusion Action Team, that uses an individualized approach to determine the type of support needed for successful inclusion/accommodation for children with physical, social, or emotional requirements.
Interested in learning more about inclusive activities at your installation? Contact the EFMP Office or Semper Fit Health Promotion and get active!