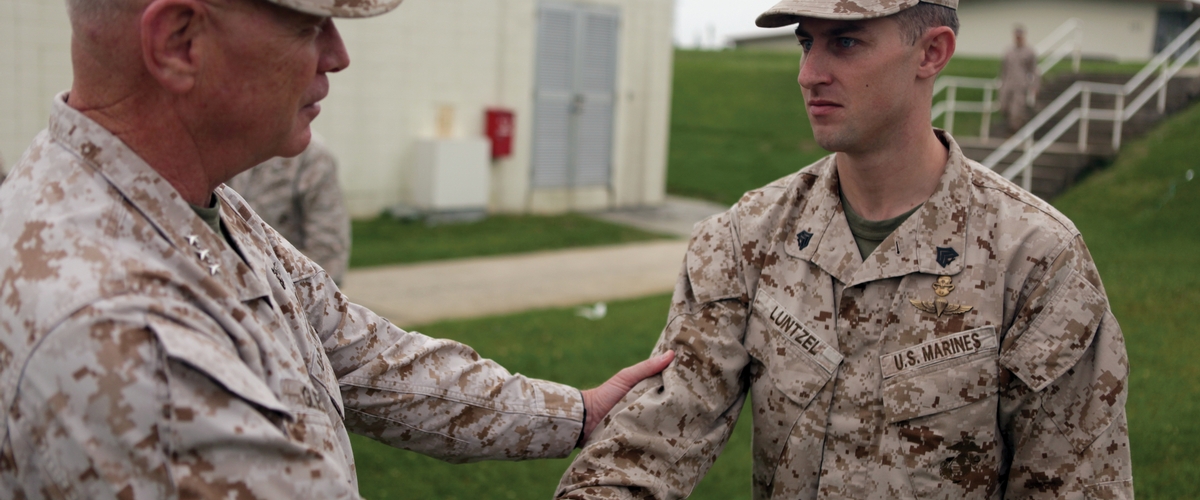 ---
The Leadership Scholar Program (LSP) was formed to support the admission of qualified Marines to four year, not-for-profit colleges and universities across the nation. As if that wasn't enough reason to access this resource, check out the many free programs LSP works with to help Marines prepare to further their education at selective colleges and universities.
First of all, consider this: many Marine Corps Community Services programs can help make a Marine super competitive for selective colleges and universities. The Marine Corps Library System is one of the best in the country and provides free test preparation materials and other resources as an important part of a Marine's preparation for higher education.
Participating in the Single Marine Program is a great opportunity for a Marine to bolster an application through the many volunteer opportunities the program offers. Volunteer service and getting out into the community are essential for creating a well-rounded application. Playing intramural sports, coaching a soccer team, volunteering to teach reading, and working on a Toys 4 Tots campaign are just a few of the possible activities that can help you demonstrate that you are multidimensional. Just get out and be interesting.
Creating a professional LinkedIn profile with the help of Marine For Life Network is another way to prove to LSP schools that a Marine is serious about his or her college career. Universities are often looking for professionals. Having a LinkedIn profile on the world's largest professional platform allows you to showcase your experience to schools.
In addition to these Marine Corps programs, the Leadership Scholar Program works with many non-profit organizations working to provide service members with a path to achieving educational success. The key is to remember these organizations provide free services. Free is Key to LSP.
Service to School (S2S) and Posse Veteran both offer mentoring, academic advice, and application assistance. S2S works with MIT, Cornell, Yale, Williams, Smith, and other top schools. Posse Veteran has amazing connections to Dartmouth, Vassar, and Wesleyan. All of these schools are looking for quality veteran candidates.
Warrior Scholar Project offers one and two-week summer academic sessions at the nation's top schools. Marines who have attended the program are actually getting orders to attend – one even got paid orders. Note that it is a tough program and Marines are expected to work hard all day and well into the night on academic projects.
Stanford's 2 to 4 Program is held at Stanford University during the summer. Marines who are attending community colleges can compete for a coveted slot. This all-expense-paid summer school allows Marines to take classes at Stanford in a cohort environment, live on campus, and connect with senior Stanford staff.
Khan Academy – why pay for test prep when free materials already exist? Khan Academy and College Board have created online, interactive SAT, GRE, GMAT, and other testing materials available to Marines. ACT is working on providing its own virtual testing materials to help Marines get ready for the test.
Student Veterans of America (SVA) – this on-campus organization is crucial to the veteran voice being heard by Congress and senior education officials. Joining this organization allows Marines to participate in crafting legislation that helps to promote veteran needs in the education community.
These are only a few of our partners. Successful LSP Marines take advantage of as many partner programs as possible.
Still searching for more in-depth assistance with Leadership Scholar Program or Voluntary Education services? Contact your installation's Voluntary Education Staff. You can also get help by following Marine for Life on Facebook or LinkedIn.