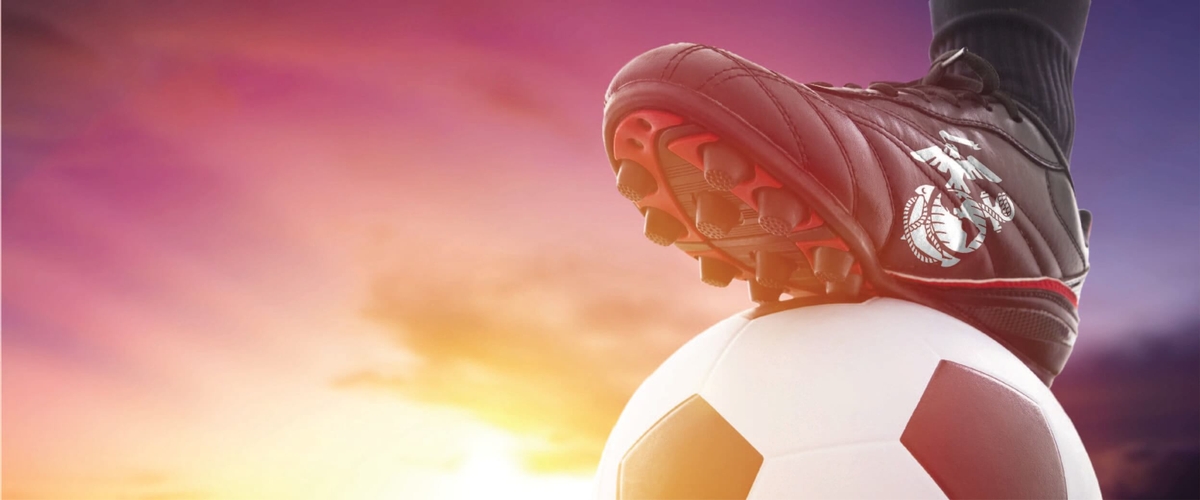 ---
Since its establishment, the Marine Corps has done a great job teaching esprit de corps early on in Marines. Creating a culture of brother/sisterhood through competition is what makes Marines strive to be great. That competitive attitude in all that Marines do is truly the hallmark of a United States Marine.
The All-Marine Sports Program allows sport lovers a way to showcase their talents and love for their respective sports. Soccer is a way of life for me. I am truly blessed to have been a player and now a coach at the All-Marine sports level. There is nothing like wearing the Eagle, Globe and Anchor on your chest while listening to the Marines' Hymn play right before taking the pitch against the other branches of service. Being a player is unique and rewarding; you meet Marines from every walk of life, MOS, and rank. It can really open your eyes to how big the Marine Corps is. Having the honor to be the Head Coach of the All-Marine Men's Soccer Team has allowed me to see just how much these individuals grow into a team. At the start of training camp, I generally see timid or reserved players who segregate into groups. However, through the trials, tribulations, and team-building events, they begin to relax their shoulders and let their guards down. A realization that they all have something in common other than being a Marine.
At times, it can be difficult to remember that the other service branches are not our enemies, but our allies. When the competitive juices are flowing, the respect level can diminish at times. I can remember a game where the Marines lost a hard-fought battle against the Air Force in penalty kicks after double overtime. Talk about heartbreaking. I saw several of my players in the heat of the moment drop their heads and go internal. This is the most important time for me, as their coach, to walk around with my head held high and remind them of the bigger picture - we are all brothers in arms. Telling them to pick their heads up and shake hands with the other team is a simple gesture but an important one. Winning should never be placed above sportsmanship.
Having been with the soccer program almost 12 years, as both a player and a coach, I have earned a sense of pride and the learned the importance of teamwork within the Marine Corps.
Written By: MSgt Darrell "Rocky" Fredin, Head Coach, All-Marine Men's Soccer