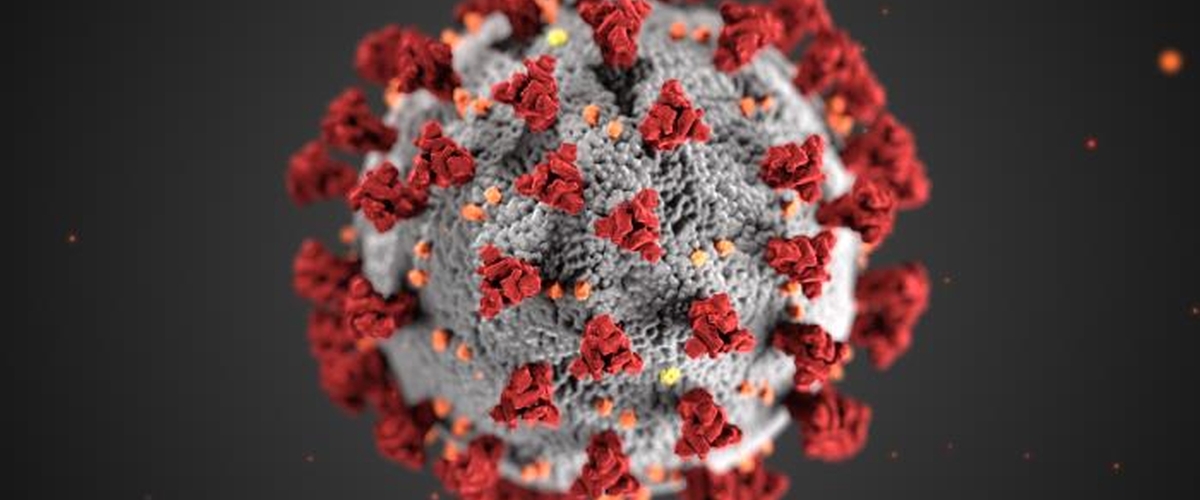 ---
The emotional and mental well-being of Marines and their families continues to be priority for MCCS. As a result of the COVID-19 pandemic, MCCS has modified many operating procedures to meet current and emergent needs. Always check with your installation command for additional details on what is available at your location. For more general and MCCS resources related to coronavirus, visit USMC-MCCS.ORG/CORONAVIRUS.
The Community Counseling Program has made appointments available via phone and Skype, while in-person access is restricted. Contact your local office to confirm or schedule your tele-appointment.

You can also use apps like these: https://www.pdhealth.mil/resources/mobile-applications
Updated

The Federal Voting Assistance Program (FVAP) is tracking the impact of the coronavirus pandemic 2019 (COVID-19) on Service members, their eligible family members, and U.S. citizens abroad, when voting absentee during the remainder of the 2020 election cycle.

In its role under the Uniformed and Overseas Citizens Absentee Voting Act (UOCAVA), FVAP is working closely with partners at state and local election offices, the United States Postal Service (USPS), the U.S. Department of State (DoS), and within the Department of Defense (DoD) to provide assistance for voters experiencing international mail disruptions, shifting election dates, and other potential effects on the 2020 election cycle related to the COVID-19 pandemic.
The HITT Workouts of the Day are now modified to incorporate at-home workouts! Stay active while facilities are closed by following the HITT Facebook page.
Information and Referral (I&R) provides accurate, timely resources and can help reduce the stress of information overload. Your installation Marine and Family I&R specialists are ready to provide one on one consultations with you so that you can get the relocation information that you need. I&R colleagues at all United Way and 211 centers remain available to answer calls regarding the situation. All you need to do is dial 2-1-1 from your home, cell or work phone and you will be connected with the nearest community I&R center to you. If you are looking for resources for families at other locations, you can find an agency near them by going to www.211.org and selecting their location.

For further information contact your local Information, Referral, and Relocation staff.
Most libraries are closed as a result of COVID19, however there are myriad opportunities available online. Digital library resources include such things as the Navy Digital Library, Tutor.com, EBSCO online resources and testing, Kanopy and Kanopy Kids for television shows, Scholastic for Children, and so much more!
Marine Corps Family Team Building courses, for the most part, are on hold as a result of COVID-19. In some locations, the MCFTB team is able to offer virtual sessions, however they are not available at every installation. For those commands who have required Family Readiness Program Training that is due, for the next 30 days, an exception to policy is granted for Command Team training, Family Readiness Command Team Advisor training, and Family Readiness Assistant training for DRC/URC inspection purposes. HQMC will provide guidance every 30 days.
Reach out to the Marine for Life Network, which connects transitioning Marines, veterans and their families with education, employment, and community resources that aid in their career and life goals. Live updates on current opportunities and information are available here. You can also connect with a Marine for Life Representative near you.
Military OneSource is committed to providing service members and military families everywhere with up-to-date information, resources and answers regarding its impact on military life.

The Military OneSource call center remains available 24/7/365 for personalized support. CONUS personnel can call 1-800-342-9647, and OCONUS calling options are also available.

This can be a demanding time. If you are feeling stressed, Military OneSource counseling services are also available by phone, video, and online.
Many MCCS facilities are closed: base gym, club dining rooms, youth center, etc., while other facilities remain open Exchanges/Food Marts/Gas Stations. Most nonessential services are closed and we continue to strive to ensure access to essential services.

The Marine Corps is providing online resources and information via this website and social media to make time more productive, healthy, and endurable, both mentally and physically. Examples include providing High Intensity Tactical Training (HITT) workouts that can be done at home or in the barracks, enabling Community Counseling services via personal electronic devices, and centrally locating free online library, education, recreation, and entertainment resources and activities that are available to our Marines and their families.We are also working on an activity-based calendar for Month of the Military with daily activities to help families keep children engaged during this time of social distancing.
While COVID-19 may have impacted in-person services, your P&PD teams are still available to provide support through telephonic and other virtual efforts. Support from the Family Member Employment Assistance Program, Voluntary Education Program, Credentialing, and Leadership Scholar Program is available at each installation, and some courses are available through JKO or other online means.
In light of COVID-19, the PFM staff continues to be available, in most cases, by virtual means. Support is also available through your Command Financial Specialist, located within each unit. Because COVID-19 has impacted the installations ability to provide in-person Personal Readiness Seminars (PRS), for the next 30 days, please use the JKO version of PRS for Marines who are due to meet this Financial Education Action Point.
Updated

If your PCS date is coming up, review this checklist to ensure you're prepared to make the move in the face of the COVID-19 pandemic.
If you suspect any fraudulent/criminal or cyber schemes targeting Department of the Navy personnel, facilities, or infrastructure during this pandemic, call the NCIS COVID-19 Fraud/Scam Hotline at 1-800-386-8762.
Marines participating in the DoD SkillBridge Program will comply with OUSD P&R Memo dated 8 March 2020 (Travel Restrictions for DoD Components). Commanders are authorized to approve continued participation in SkillBridge programs in accordance with MARADMIN 162-20 (Travel Restrictions and Personal Guidance For Travel) with appropriate SES or GO level approval. Installation Commanders will make determinations for continuing SkillBridge training opportunities aboard their installation. The use of alternative training methods, including virtual training, is encouraged.
In light of our continuing national COVID-19 situation, an additional 60 day extension to the required timeline for Deployment Readiness Coordinator (DRC)/Uniformed Readiness Coordinator (URC) Training, Command Team Training, Family Readiness Command Team Advisor, and Family Readiness Assistant training outlined in MCO 1754.9B has been issued. For inspection purposes, commands are covered by the exception through 30 June 2020.
Transition Readiness Seminars continue to be offered virtually due to COVID restrictions. In addition to JKO options, the Department of Labor increased their virtual delivery capability of the DOL Employment workshop.

Marine Corps Installation TRS POCs, located below will provide location specific information for transitioning Marines.

Marines with upcoming end of active service (EAS) date or retirement dates may request a service extension through the current fiscal year if COVID-19 or its mitigation efforts are impacting the ability to carry out a smooth transition.

In the event Marine Corps installations providing TRS have implemented restricted or suspension of regular services, the Transition Readiness staff will utilize modified procedures for completing transition requirements. Training codes will remain the same. Priority of service will be based on the end of active service (EAS) date of the transitioning Marine. Virtual capabilities may include, but are not limited to phone, Defense Collaboration System (DCS), Zoom, Skype, etc. TRS requirements include:

Initial Counseling completed face to face or virtually
Pre-Separation Counseling completed face to face or virtually
All TRS Workshop modules completed face to face or via Joint Knowledge Online (JKO)
Capstone Review completed face to face or virtually in most cases, by virtual means.

In addition to the option to complete TRS online through your local Transition Readiness office, the VA Transition Assistance Program (TAP) is working with all services to offer resources for transitioning during this time.

Review the following resources from the VA TAP:
VA TAP One-On-One Assistance
VA Coronavirus Remote Support
VA eLearning Options

Starting 1 April, the VA will provide remote one-on-one assistance to service members. The VA TAP team continues to work diligently to balance our mission of supporting service members and veterans with protecting the health and safety of our staff, their families, and those we serve in these unprecedented times. VA recognizes the valuable experience that transitioning service members have when they connect directly with VA. Despite any changes in normal VA TAP operations, service members still have the opportunity for remote One-On-One Assistance sessions with VA Benefits Advisors to preserve a sense of connectivity, and get their questions answered after participating in the JKO VA Benefits and Services course.

In light of our continuing national COVID-19 situation, an additional 60 day extension to the required timeline for Deployment Readiness Coordinator (DRC)/Uniformed Readiness Coordinator (URC) Training, Command Team Training, Family Readiness Command Team Advisor, and Family Readiness Assistant training outlined in MCO 1754.9B has been issued. For inspection purposes, commands are covered by the exception through 30 June 2020.
Sexual Assault Prevention Response In light of COVID-19, Marine Corps Sexual Assault Regional Coordinated and Victim Advocates continue to work with commands to prevent sexual assault within all ranks and provide care for those affected by sexual assault.

Victim Advocacy remains an essential service, and SARCs and SAPR VAs maintain telephonic and/or in-person availability throughout the Marine Corps.

SAPR is a commander's program with non-delegable duties that require continuous oversight. Commanders are responsible for cultivating an environment in which sexual assault is not tolerated; conducting regular training on how to respond to and report a sexual assault; ensuring those who are sexually assaulted are treated impartially, with dignity, and without prejudice; and holding offenders accountable.

Family Advocacy Victim Advocacy through the Family Advocacy Program for victims of domestic abuse and for non-offending parents of children who have been abused remain essential and available as well, with services provided telephonically.