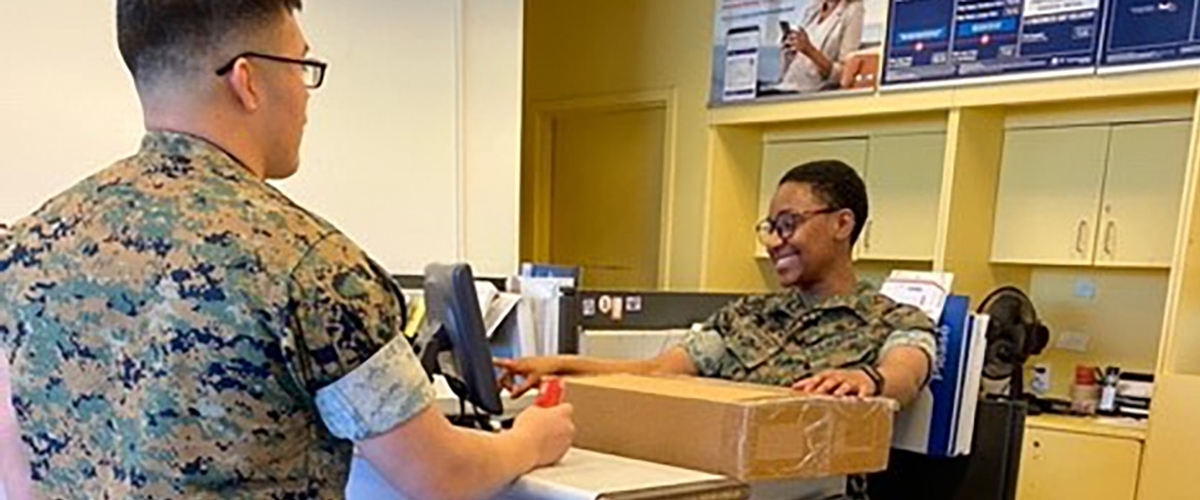 ---
Beginning Friday, March 13, 2020, the United States Postal Service (USPS) will require customers sending packages to international addresses to create customs labels online before bringing their packages to a post office to mail. Customers may use online solutions by USPS or any third-party provider capable of creating online customs forms. Military Post Offices will adopt the new USPS requirements for standard international addresses immediately, while packages bound for APO/FPO/DPO addresses will transition beginning on August 13, 2020.
All customers, including those shipping their packages via the Military Postal System (MPS), may do the following:
Generate customs forms online to print a combined shipping label and customs label without postage, or use your Click-N-Ship® account to print a label with postage. The customer will require access to a printer to print the customs form. These are the fastest methods for processing international shipments and will result in reduced waiting times at the post office.
Handwrite a PS Form 2976-R in person at the post office and present it to the USPS sales associate to manually accept customs information and enter the complete and correct information into the USPS system. This is the slowest method for processing international shipments and will cause longer waiting times at the post office.
Future Changes
Beginning August 13, 2020, the MPS will not accept mail with handwritten customs forms. MPS policy changes for packages shipped via Military Post Office (MPO) are as follows:
March 13, 2020: MPO customers sending international packages must create their combined shipping label and customs form electronically. USPS solutions, such as Click-N-Ship or Customs Forms Online, will satisfy requirements for any item sent internationally which requires a customs form. This will help reduce wait times for MPO customers.
August 13, 2020: MPOs will stop accepting any handwritten customs forms on international packages and will also begin scanning barcodes from online customs form receipts and labels, which will simplify transactions and creation of forms at the post office for all packages.
September 13, 2020: From this date forward, any item discovered in the USPS mail stream (no matter the source or destination) with a handwritten customs form will be returned to sender.
Additional Information on USPS Online Customs Forms
Customs Forms Online: The best option for a military customer that does not already know the weight of a package or when the customer must present the item to an MPSA representative for acceptance is called Customs Forms Online (CFO). The CFO site will assist customers in creating and printing a completed label without postage. The CFO label must be applied directly to the package before purchasing postage in a standard mailing transaction.
Click-N-Ship: Click-N-Ship® is available for any customer, including military personnel outside of the geographic boundaries of the United States, who needs to print a completed combined shipping label and customs form with postage. Customers who know the weight of their package may bypass lines and retail processing (in-person acceptance in certain circumstances still applies), and quickly mail their pre-paid article via existing MPS acceptance procedures.
For additional questions, contact your local Military Post Office.
Acronym Key:
APO – Army/Air Force Post Office
FPO – Fleet Post Office
DPO – Diplomatic Post Office