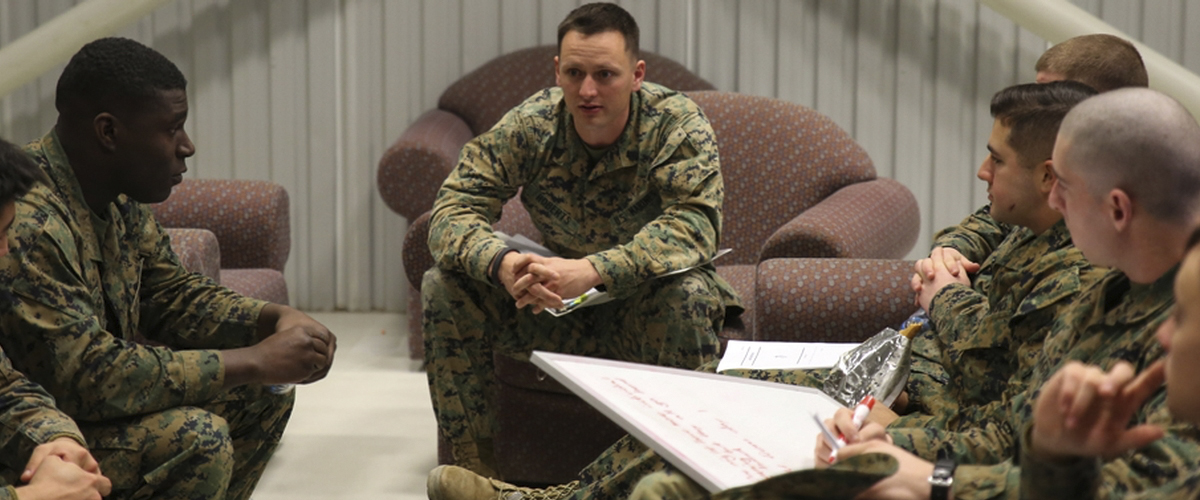 ---
Even the most motivated and well-trained Marines can find themselves challenged by stress. From everyday life to mission-driven deployments and combat, stress in the Marine Corps world is inevitable.
Some Marines can overcome these obstacles on their own, but some will need help. Connecting with their unit's Operational Stress Control and Readiness (OSCAR) team provides support to those Marines looking for help in overcoming their stressors.
OSCAR training equips a team of selected Marines, medical professionals, and religious ministry persons with tools and resources to help Marines prevent, identify, and manage stress issues early before medical problems arise. OSCAR teams are designed to:
· Preserve the force
· Improve mission readiness
· Improve the long-term health of Marines and their families
OSCAR team members know the Marines in their unit and use Combat and Operational Stress Control concepts to build unit and Marine resilience. OSCAR teams can assist their units by leading small-group discussions on topics such as: mindfulness, mental agility, self-care, total fitness, stress management, and sleep. These materials are available on the Marine Awareness and Prevention Integrated Training Dashboard.
OSCAR team members are trained to recognize when something is troubling a Marine within the unit. OSCAR Marines can refer Marines to professionals and resources that can provide assistance in various areas including relationships, finances, career concerns, and legal issues.
For more information on your OSCAR team or to find out how to become a team member, contact your unit's Combat and Operational Stress Control (COSC) representative. If you need help, learn more about the resources available to you, visit the Community Counseling Program, Suicide Prevention Program, or Information, Referral, and Relocation Program.