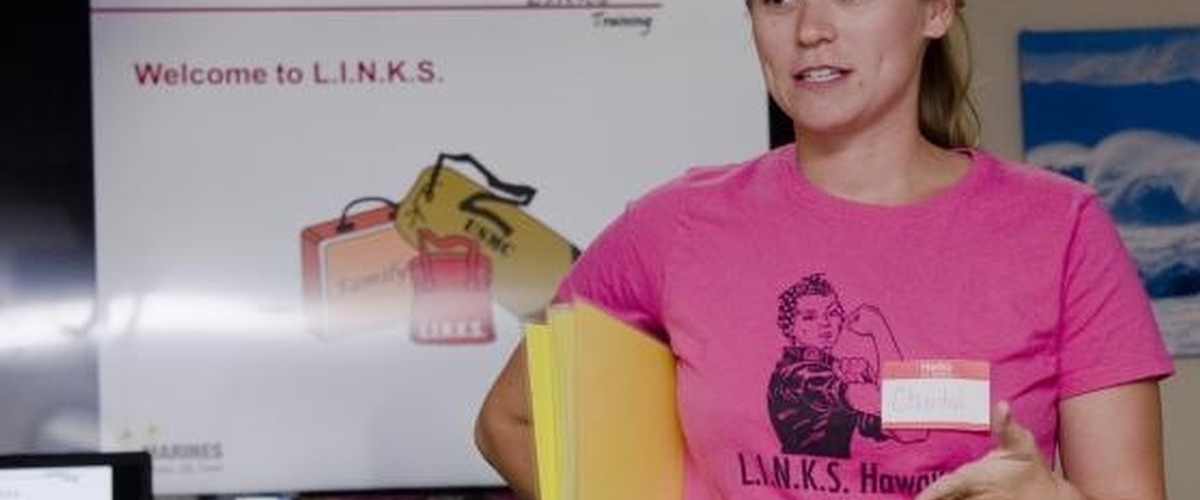 ---
In spite of COVID-19 and the movement restrictions that have been put in place, PCS season will soon be kicking into high gear. Families will be settling into new environments, and getting re-acclimated to places that have changed after time away.
If a PCS is in your near future, it is important to familiarize yourself with the local resources for your new destination and get an overall lay of the land. However, if you haven't established a new network of people to turn to yet, where do you start with all of this? Your Lifestyle, Insights, Networking, Knowledge, and Skills program (L.I.N.K.S.) has your answer! Whether you and your family have been in the Marine Corps for one year or twenty years, L.I.N.K.S. provides valuable information for every stage of your family's life or career.
L.I.N.K.S. provides workshops that are as beneficial for new Marine Corps families as they are for families with long-term experience. Participants learn about Marine Corps history, traditions, rank, local installation resources, services, benefits, military pay, separation, deployment, communication styles, and how to invest in their communities. In addition to these great benefits, the best part of L.I.N.K.S. are the people that you meet, including the spouse network you can build by attending workshops and events!
Opportunities are limitless upon arriving at a new duty station! Check with your local Marine Corps Family Team Building office to choose what best fits for you and your family and sign up for the next L.I.N.K.S. workshop!