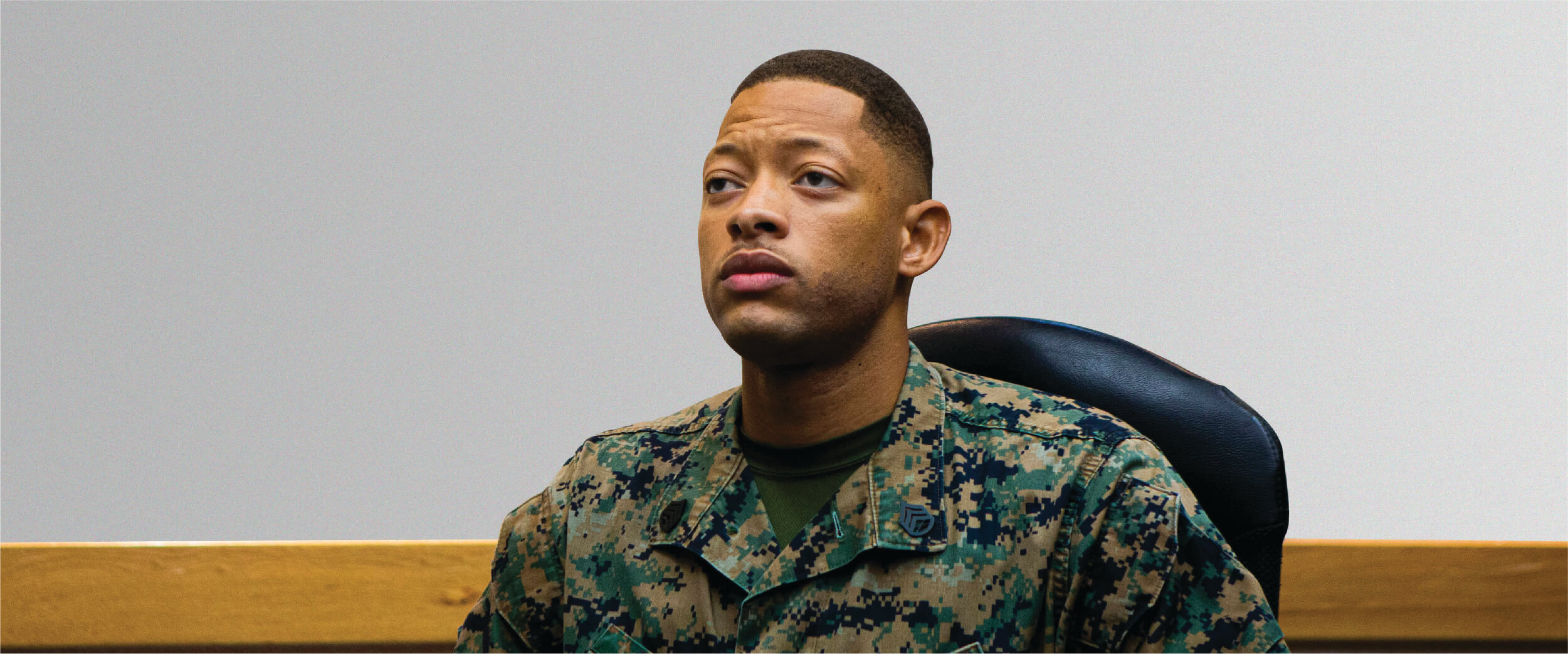 ---
Marines and families can access a variety of resources to help them navigate life's challenges, build skills, and develop coping strategies.
Chaplains offer 100 percent confidentiality.
Community Counseling Program Free counseling services for active-duty service members and their dependents. CCP provides short-term solution focused non-medical counseling over the course of 8-10 sessions. No referral needed. Currently at LeJeuene New River, we are now only providing services to a limited audience as we are overwhelmed with clients.
The Family Advocacy Program addresses child and domestic abuse through prevention, identification, intervention, and treatment. FAP staff are trained to assist in protecting victims and supporting families. All FAPs provide required commander orientation courses upon gaining command of a unit.
Information, Referral & Relocation Program is the "go-to" source of information about available resources and activities on and off base.
Marine Corps Family Team Building provides skill-building tools for individual and family development.
Military and Family Life Counselors are licensed counselors at the unit and installation, in DoD schools, and within child development centers to augment existing behavioral health services. They offer confidential, non-medical, short-term counseling for individuals, families, and groups. In duty-to-warn scenarios, MFLCs will conduct a warm handoff to appropriate providers.
Military OneSource , from the Department of Defense, is your 24/7 gateway to trusted information, resources and confidential help. It offers Service Members and military families tools to stay well and thrive.
Military/Veterans Crisis Line is a free, confidential resource that connects you to a real person trained to support veterans and Service Members. Chat online, call 988 (press 1) in the US, or text 838255. Outside the US, call 800-273-8255.
New Parent Support Program provides skills to active-duty parents for the everyday demands of parenting in the military. It is prevention-focused and offers education and support to families expecting a child or having at least one child aged 5 or under.
Personal Financial Management Program assists Marines and their families in achieving and sustaining personal financial readiness by providing personal financial education, training, counseling, financial information and referral. A solid understanding of personal finances will build confidence in facing financial challenges, responsibilities, and mission readiness.
Sexual Assault Prevention and Response program is committed to preventing and eliminating sexual assault in the Marine Corps while simultaneously providing world-class care to victims of the crime.
Substance Abuse Counseling Centers provide prevention training and offer tools that support the prevention of substance abuse or dependency disorders. Additionally, SACC provides wellness treatment and aftercare for Marines who've been unit-directed to receive care or by those who've sought out treatment on their own.
Unit, Personal and Family Readiness Program reinforces the relationship between the unit and the services relevant to the unit, the unit members, and their families.
The Department of Veterans Affairs' Vet Centers are community-based counseling centers that provide a wide range of social and psychological services, including professional counseling to eligible veterans, Service Members, including National Guard and Reserve components and recruiters, and their families.