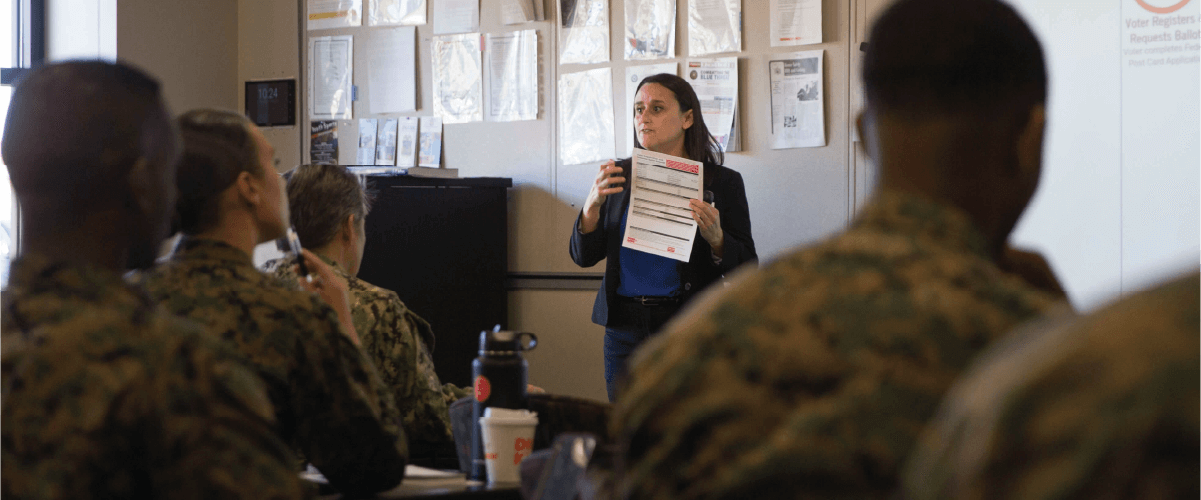 ---
Looking for tips to finding that dream post-Marine Corps career? Confused about what path to take after EASing? Already living the dream as a United States Marine?  Looking for something similar to your Military Occupational Specialties (MOS) in the private sector? My Next Move for Veterans is a great tool to assist you in learning about civilian jobs related to a particular MOS. Dive deep into your search results as this may influence your post-separation career choices. 
What if you don't want a civilian career related to your MOS? Not sure what to do? Complete an interest assessment, such as the O*Net Interest Profiler or MilGears Suite of Tools. Assessments help identify what you want to do and not what someone else says you should do. Choosing a college major, training program, or a career that best fits your personality and interests is a vital step toward success and job satisfaction.  
Make plans to meet with your Transition Readiness Advisor to create an Individual Development Plan (IDP), which will help guide your choices while you are in the Marine Corps. A well-crafted IDP identifies a path toward achieving post-separation goals. It's never too early to be planning your next steps.
Visit Marine Corps COOL and enter your current MOS to find eligible apprenticeships, certifications, and licenses. You might be able to work toward (or even complete) an apprenticeship through USMAP, if there is a registered apprenticeship associated with your MOS. Consider pursuing training or an internship through SkillBridge during your transition out of the Marine Corps. Staff at the Voluntary Education Center and members of the Transition Readiness program are available to review your results.
Talk to a Voluntary Education staff member to discuss your higher education options. Consider using tuition assistance to pursue higher education while still in the Marine Corps. Connect with the team at the local Voluntary Education Center at least 180 days prior to discuss the Leadership Scholar Program, if looking to pursue a four-year degree full time following EAS or demobilization.
For more information about developing post-separation goals, contact your installation's Transition Readiness staff and connect with the Marine For Life Network on LinkedIn.