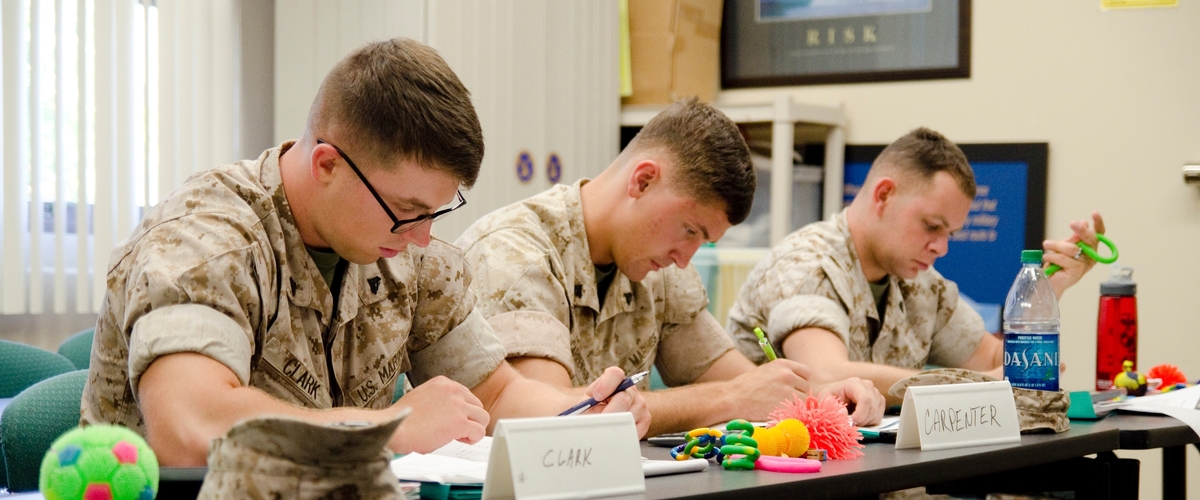 ---
I have some time left before I leave the Marine Corps. What should I do about credentialing? Are you in this situation? You've heard that civilian credentialing can help make your transition smoother, but you haven't pursued any credentialing yet.
Now may be the time to get started. Credentials supply documented proof of your ability to perform in a certifiable career field. They help develop a more diversely skilled workforce, broaden professional development, and validate professional knowledge and skills gained through experience, technical education and training.
It is a good idea to identify what credentials you need as soon as possible before transitioning, because obtaining a credential may take some time. Ideally, you'll have your credentials in hand by the time you leave the service.
Not sure if you need credentials? Consider these five scenarios:
The civilian equivalent of your Marine Corps Military Occupational Specialty (MOS) does not require a license or certification.
If this is the case, you do not necessarily need to pursue credentialing, but having a credential may still give you an advantage when you search for a civilian job after you leave the Marine Corps.
Your military training and experience provides all of the necessary credentials to practice the chosen occupation as a civilian.
For example, the Marine Corps requires that MOS 7257, Air Traffic Controller, has an FAA Tower Control Tower Operator (CTO) license, which civilian air traffic control operators are also required to have.
Your military training and experience provide certification in the field, but not a license.
Your transition to the civilian workforce may be relatively seamless because certification and licensure requirements are often similar. However, you may still need to obtain a license from the appropriate government agency.
Your military career provides education, training, or experience necessary to become licensed or certified, but not the formal license or certification from the credentialing board.
You may have to follow an administrative process that typically requires completing an application, documenting military training and experience, and possibly taking an exam.
Your military education, training, or experience may need supplementation to meet licensure and certification requirements.
If you are in this situation, you may experience a period of unemployment or underemployment until you are able to meet the requirements. See the Marine Corps Credentialing On-Line (COOL) Costs and Funding page to learn about available resources.
Be aware that there are time of service requirements you must meet before you can get a voucher for a credential exam payment through Marine Corps COOL. If this is your situation, don't give up! You Can get civilian credentials. The Department of Veterans Affairs may be able to help you pay for your credentials.
Still searching for more in-depth assistance regarding credentialing? Check out Marine Corps Credentialing On-Line (COOL) and MARADMIN 550/13 and contact your installation's Voluntary Education or Transition Readiness staff.